Real Estate Development Investment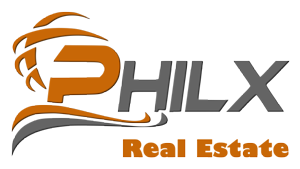 Projected Return of 32% annually over the first 5 years
Real Estate development investment into the Philippines market is a case of being in the right place at the right time. With the Philippines economy booming and all the economic fundamentals lined up to ensure long term impressive growth, very few other places in the world can provide investors with the potential for such high returns on investment. Dumaguete City in particulars leads the way with low land prices and construction costs, undersupply of inventories and lack of effective competition. Due to its high ranking of places to retire to by two international well respected publications in 2014, demand has been overwhelming for well designed and constructed , yet affordable, residential units. It is now typical that a well managed housing development can earn in excess of 30% annual ROI.
PhilX is now ready to lead the way and offer investors entry into this lucrative market. Having firmly established itself as the leading Real Estate Marketing Company in the Dumaguete City area, Philx has further capitalized on its astute business management skills as a team and developed a booming construction and development management business. We have grown quickly and have now added a full in house design team to be able to offer creative and functional designs with a quick turn around to clients. Currently, management of 3 projects is ongoing and  contracts are in the pipeline for the next three years. With their position as the leading Real Estate professionals in the Dumaguete City area, they have first chance at some of the best real estate deals on the market, as well as detailed knowledge of end user appeal and sale-ability of end user product.
PhilX Support Services Corp has now made the decision to spin off their Construction division into an independent entity focusing on the Real Estate Development of in house property assets as well as continuing their profitable Construction Management operations. To that end the Company will be raising capital with a mixture of equity and mid term debt, secured with property assets purchased. It is now your chance to become part of the PhilX family, which has provided its initial core of investors 30%plus annual return after only 1 year in operations.
For more information on PhilX Support Service's Construction Management Division, please visit http://negrosconstruction.com/
Real Estate Development Investment
Investment Package Details
Focus of Activities – Purchase of undervalued properties and development of simple sub-divisions
Capital to be raised – 500,000 USD
Investment Blocks – 10 @ 50,000 USD each
Structure
50% of investment to be Equity Portion converted into share value of 3% of Corporation per investment block
50% of investment to be considered mid term Debt paid out over 3 1/2 years beginning 18 months after date of initial investment and earning a 12% return per annum.
Projected Return on Investment (ROI)
Dividends=5,000 USD/year on 25,000 USD Investment = 20% (beginning after 2nd complete year of operations)
Interest on Loan Portion – 12%
Total ROI(projected) – 32% per annum
Protection For Investors
All Investors will be protected with title annotations of purchased real property
Complete Investor packages for serious investors can be obtained by request to info@philippine-investments.com